Office Information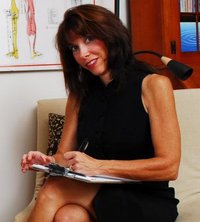 PATIENT INTAKE FORMS:
Please take a few minutes to review these forms and submit them prior to your first visit.
Insurance:
A growing number of insurance companies will reimburse for acupuncture treatments. Consult your insurer for the terms of coverage on your policy. However, full payment is due at the time of each treatment. A receipt will be given after each treatment for patients to submit for insurance reimbursement.
Payment methods:
I accept checks and cash payment. I also accept credit cards (Visa, MasterCard and Discover). Payment is expected at time of service.
Confidentiality:
Patient confidentiality as required by state law is maintained at all times.
Cancellation Policy:
Cancellations must be made no later than 24 hours before treatment or a cancellation charge will be made.
Treatment Suggestions:
To get the most benefit from treatments, avoid caffeinated and alcoholic beverages the day of treatment and for at least 24 hours afterwards. Similarly avoid strenuous exercise before and after treatments.